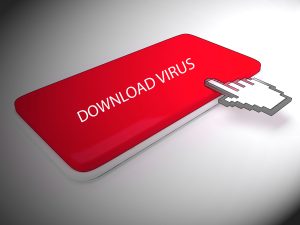 Any hobbyist will tell you that a proper guide is a must to mastering a craft.  However, a hobby is a part-time occupation; most of us know that our businesses need full-time attention. Because cybersecurity threats can impact core business activities, addressing those threats, especially those known as "social engineering" and cyber scams, is not a mere pastime — it's a full-time job.
Bad actors use social engineering — the practice of using human interaction (or simulated human interaction) to gain trust — to obtain passwords, access or other information about a company and its security and computer systems. Most notably, "phishing" is a form of social engineering in which emails or websites pose as known and trusted organizations (such as a customer, credit card company or utility) to trick a target consumer. Because the consumer views the organization as a trusted brand, the consumer is more easily duped into providing user information that could compromise their data security.
Fighting bad actors who use social engineering requires constant attention, especially as hackers become more sophisticated.  To keep you informed, here's an abbreviated field guide of what you might see in the wild this season.
Phishing: Phishing is the most common type of social engineering cyber scam. Attackers use emails, text messaging or social media outreach to trick victims into providing the desired sensitive information, or to visit a seemingly innocent but malicious site, where their system or security can be compromised.
Many phishing scams present the target with a sense of urgency, such as, "update your password now or lose access to your account." In the wake of  GDPR requirements, some ironically pose as trusted sources asking for approval for or recognition of privacy policy updates. Some distinguish phishing (think of catching many fish in a large trawling net) from spear phishing, in which a specific individual or small groups of individuals are targeted. Either way, it can end poorly for the phished. Continue reading