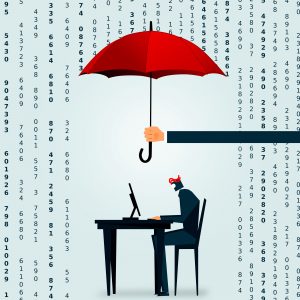 Cybersecurity horror stories tend to focus on government agencies, retail outlets, health care institutions, and other companies serving consumers. But business professionals such as lawyers, accountants and business managers are increasingly at risk of attack, and may be less prepared to handle a cyber assault.
Late last year, three Chinese citizens were criminally charged in the United States with trading on confidential corporate information obtained by hacking into networks and servers of two prominent law firms, reported to be Cravath, Swaine & Moore LLP and Weil, Gotshal & Manges LLP, working on sensitive and highly confidential mergers. This was market-moving data, including information on Cravath's work and information on an acquisition of its client, Pitney Bowes.
Prosecutors said the hackers gained access to the law firm's computer system using an employee's credentials. The hackers then installed malware on the firm's servers to access emails from lawyers, including a partner responsible for the Pitney deal. Similarly, the hackers obtained information about an Intel acquisition from the IT system of its counsel, Weil Gotshal. The hackers made millions of dollars trading on the confidential information about the deals, and exposed the danger law firms and other professional service firms face.
What's worse, consider this: in all likelihood, there are probably dozens of professional service firms that have experienced cybersecurity breaches and don't even know it. Continue reading